HELPING YOU BECOME GRID INDEPENDENT
CUSTOM SOLUTIONS. TURNKEY EXECUTION. RELIABLE POWER
Current Solar has over 10 years experience in the Solar and back-up power industry. We specialize in custom solutions for your home or business and provide turnkey installation services and comprehensive project management.
Current Solar has the knowledge and experience to tackle any job. With 10 years experience, there aren't many challenges that we have not been able to overcome.
Contact us today to see how we can convert your roof from a liability into a power-producing asset, increasing the value of your property while reducing your monthly expenses.
Contact Us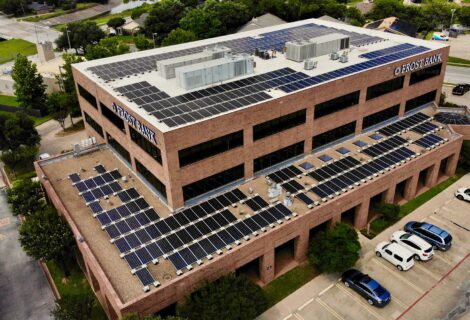 FROM IDEA TO REALIZATION
SERVICES WE PROVIDE
We offer various services across all divisions of our business: residential, commercial, and industrial. See our services below, and click for more information regarding each and how we can customize your project with multiple services to meet your power demands.
We're here to answer your questions
Frequently Asked Questions
Solar power is too expensive.
If you are paying an electric bill every month, you are paying too much for electricity. Most homeowners simply re-invest the same money they are already paying for their monthly electric bill. Solar enjoys a 30% federal tax credit currently. We will advise you of other local tax incentives and rebates. In the US, electricity rates have increased 67% in the last 15 years. They will continue to rise.
Switching to solar is a big project.
Simply adding solar panels to your house reduces the amount that you pay your electric company. Install more solar panels and pay less. Solar panels simply supplement your electrical supply and you pay less to your utility company each month. Contrary to popular belief, solar actually simplifies and streamlines the energy consumption process. Installation typically only takes 1 – 2 days.
I won't be able to sell my house.
Aesthetics. In the beginning, solar panels were unattractive. Panels no longer come with bulky silver frames. Now they are sleek black on black. Solar is an immediate upgrade to your house. An energy efficient home is very attractive to home buyers. Solar increases the resale value of your house. Smart efficiency technologies demonstrate a halo effect on the rest of your home making your home even more attractive and marketable.
The payback doesn't make sense.
Credits & rebates make going solar a smart investment. Paying for solar panels is an investment with a return. (There is no return on the money you pay the utility company.) Solar panels have a life expectancy up to 40 years.